Haian Sanyi Forging Co., Ltd. is a forging production and processing enterprise, specializing in the production of various types of railway track gusset plate, crane machinery track pressing plate, automobile forging parts, vehicle tools, mechanical parts, as well as ship, power and other industries forging parts. The company was founded in September 2018, and the plant site is located at No. 189, Renmin East Road, Qutang Town, Haian City, Nantong City, Jiangsu Province. The factory covers an area of 46 mu, with a building area of more than 20000 square meters. The transportation is convenient. The gate of the factory is national highway 328, which is close to Nantong, Taizhou, Zhangjiagang, Wuxi and other places.
      The factory has more than 200 various forging production equipment and heat treatment lines. Professional, excellent production management team and a group of dedicated, skilled operators, and has a special technical research and development department and testing department. The company's products are of good quality. The production of various railway gusset plates, lifting machinery track pressing plates, vehicle tools and auto parts are all in the leading position of domestic similar finished products. We have a long-term stable cooperation with customers. Our products are exported to Europe, the United States and Southeast Asian countries, and have won the praise of our customers.
      Sanyi team will be professional production technology and quality products, looking forward to your drawings, samples or materials processing customization, we will serve you wholeheartedly!
      We are looking forward to developing together with all our friends and creating a more brilliant career!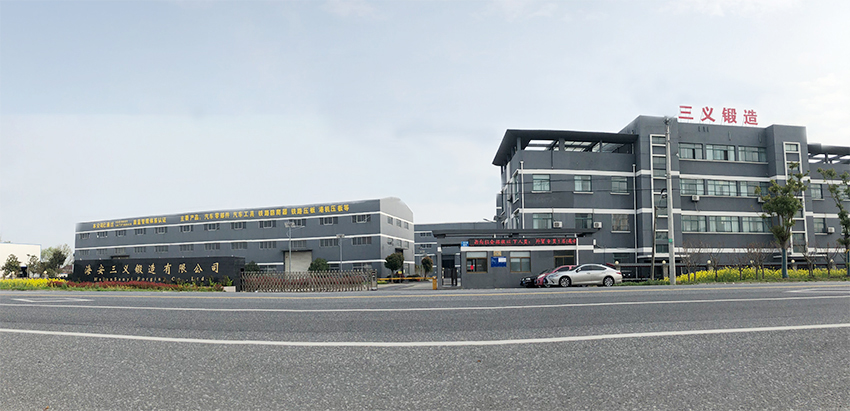 Enterprise tenet ------ people-oriented, honest and punctual
Enterprise spirit --- persistent pursuit of excellence
CONTACT US
HAIAN SANYI FORGING CO.,LTD
MOBILE:18936109298
CONTACT£ºMR CHA
TEL:0513-88600106
FAX:0513-88600108
E-mial£ºsales01@hasanyi.com
Address£º189 Renmin East Road, Qutang Town, Hai'an City
Website£ºwww.hasanyi.com